Leverage your business data to derive actionable insights
Use business intelligence to combine data generated daily, and pull it all together to form tailored dashboards and reports. Make better business decisions with tools to help you visualise your data to gather insights.
Scenario Planning
Predict future business performance based on scenarios through analysis of income statement, position statement, current conditions, past trends of the financial, future internal and external environmental conditions.
Financial Analysis
Allow stakeholders gaze into their team's productivity, top-performing products, income generated from a particular function and many more perspectives. Immediately find the cause of sudden financial declines and fix the issues.
Inventory Forecasting
Visualise your inventory operation and maximise cashflow through intelligent order planning. Identify and eliminate dead-stock to clear shelf space for your high volume products, while keeping enough on hand to fulfil demand.
Know your Customers
Use business intelligence to consolidate information across your marketing, CRM and cloud ERP to understand exactly what sales/marketing activity lead to revenue. Use insights gained to improve your marketing and sales process.
Process Optimisation
Gain deeper insights into the inner workings of your business processes and measure against KPIs. Spot inefficiencies and determine the root cause, uncover opportunities for operational improvement and make a positive impact.
Marketing Analysis
Based on aggregate analysis of customer behaviour, businesses can create and measure individual campaigns and measure the real ROI. Being able to see and track real-time data means marketing can optimise marketing campaigns.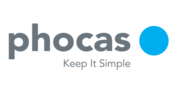 Enterprise level data analytics and business intelligence for wholesalers and distributors. Visualisations, KPIs and metrics to make your data accessible and useful.
About Phocas

Self-service business intelligence solution with out-of-box integrations with many cloud apps you already use. Build beautiful dashboards and reports to bring your data to life.
About Zoho Analytics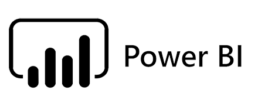 Turn data into opportunity with Microsoft Power BI data visualisation tools. Drive better business decisions by analysing your enterprise data for insights.
About Microsoft Power BI
Consolidate data across many sources
Good data starts with an effective back-office solution
Serving as the life-blood of your business, a cloud ERP solution is integral to your success. Having all of your back-office systems in order is essential for forecasting & business intelligence, as a majority of your data is likely to come from here.
Explore Cloud ERP Solutions
How can ALTSHIFT help me?
Our range of services include systems review and selection, digital transformation strategies, complex data migration, implementation, project management, integration and support. We're here to help you get the most out of your software investment.
Explore Professional Services