Epiphany Cafe is a steadily growing franchise of cafes headquartered in Te Rapa, Hamilton. With 8 locations (and more on the way) they are steadily acquiring a cult following with their Donuts, Muffins and Scones. They are moving into a brand new factory to keep up with demand, and as a part of this process they also made the conscious decision to implement back-office systems to serve as a platform for their future growth. Upon meeting with Epiphany for a consultation, it was decided that Unleashed would be a fantastic candidate for them to manage their production supply-chain. Unleashed is a powerful inventory and production management system that tightly integrates with Xero, it is our system of choice for food & beverage manufacturers (our other F&B clients such as Sal's Pizza and North End Brewery also use Unleashed).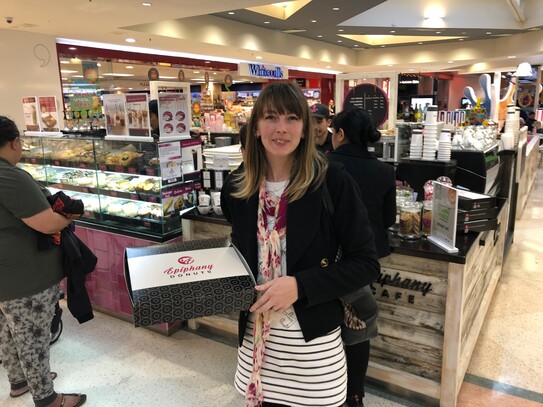 Implementing Unleashed for Epiphany was no small feat, with many moving parts in the wider solution. One problem Epiphany faced was that their pre-existing process for franchisee ordering was riddled with time consuming manual data entry, something that was not scalable. As a solution to this problem, we implemented the Unleashed B2B Portal to streamline this process. Franchisees can now log in and place their daily orders seamlessly, and thanks to the B2B Portal we eliminated the manual data entry aspect of the ordering process. Since all of the food items Epiphany produces are made to order, each order gets consolidated at the finished good level ready to go into the Unleashed production module. Since we loaded Unleashed up with the recipes for each item Epiphany makes, head office is then able to quickly determine whether they have enough raw ingredients to complete the day's production run (and easily send out a purchase order to replenish inventory if needed). Another complex requirement of Epiphany's was the need to track every batch of Donuts they send out, from the finished good right down to the milligrams of food colouring they used. If there was ever a problem with a batch of Donuts, they needed a full audit trail of each ingredient that went into the batch and whom the supplier of each ingredient was. Unleashed makes simple work of batch tracking for compliance, and offers Epiphany the peace of mind that they have full control over their batches.
Once we had taken care of the extensive data and configuration work to get the organisation ready for Unleashed, we began with running on-site training sessions to get the business ready for go-live. The purpose of the training is to ensure that every staff member knows how to leverage the system. We did training sessions split across two days, the first day for back-office processes and the second for the production module. Once training was complete, we were present for the scheduled go-live day in the new system. ALTSHIFT believes in mitigating go-live day risk by having consultants on-site in case of any hiccups.
Going live in a new system is extremely risky business, but with the execution of a specific sequence of events disaster can be averted. Careful project management is the key to a successful software implementation as well as ongoing support post go-live. ALTSHIFT is a specialist in managed systems implementation, we have delivered countless cloud-based solutions to business across many industries. If you are in the process of comparing different software solutions, get in touch with ALTSHIFT for a vendor neutral assessment of your specific business requirements.