Last month (and before the lock down!) we were graciously hosted by the MYOB Enterprise team for their annual partner conference on the sunny Gold Coast. Apart from the stunning location we were treated to a series of workshops and detailed updates on the MYOB suite. From our perspective we were pleased to see the level of investment in the MYOB Advanced platform (there's no doubt this cloud ERP platform has a big future mid-tier market) and it was great to see a number of new 3rd party integrations on the scene adding to the breadth of functionality.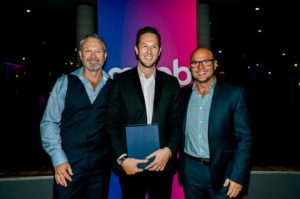 The conference closed in style high up on the 77th floor of the SkyPoint building (that's 230m in the air!) where as part of our partnership with BDO Information Systems we were pleased to receive the Excellence in Business Development Award for MYOB Advanced (NZ). For BDO Information Systems the award comes 2 years running and is a testament to the quality projects being rolled out by the team.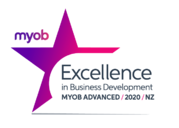 A great night was had by all and if not for that awful virus we'll be back again next year to defend the silverware. For now the team are head down in MYOB Advanced projects with a number of new sites going live in the new financial year and we're all thankful that we can continue to work in the cloud.